Our Social Responsibility
Ross Chocolates has been supporting diabetes research since 2017. A portion of each purchase of Ross Sugar Free/No Sugar Added Chocolates goes to support organizations that fund research, advocacy, education, and support for those with Type 1 (T1D) and Type 2 Diabetes (T2D).
We support or have supported the JDRF and Diabetes Canada, and are always looking to connect with other organizations that support diabetics and diabetes research.
In addition to funding T1D and T2D research and support, Ross Chocolates wants to ensure that our chocolate ingredients come from socially responsible sources that support sustainable practices in cocoa farming.
We work with suppliers who are members of Cocoa Horizons, an organization that works to "improve the livelihood of cocoa farmers and their communities" by promoting sustainability, entrepreneurship, improved productivity, and community development to protect children and the environment.
Cocoa Horizons works directly on a large scale with cocoa farmers in Africa to help the farmers improve the productivity of their farms to stop deforestation of their community and regions and to eliminate child labor practices in the industry. Ross Chocolates is happy to support Cocoa Horizons to improve the lives and communities of the farmers that supply our cocoa through sustainable cocoa farming practices.
Local and Regional Causes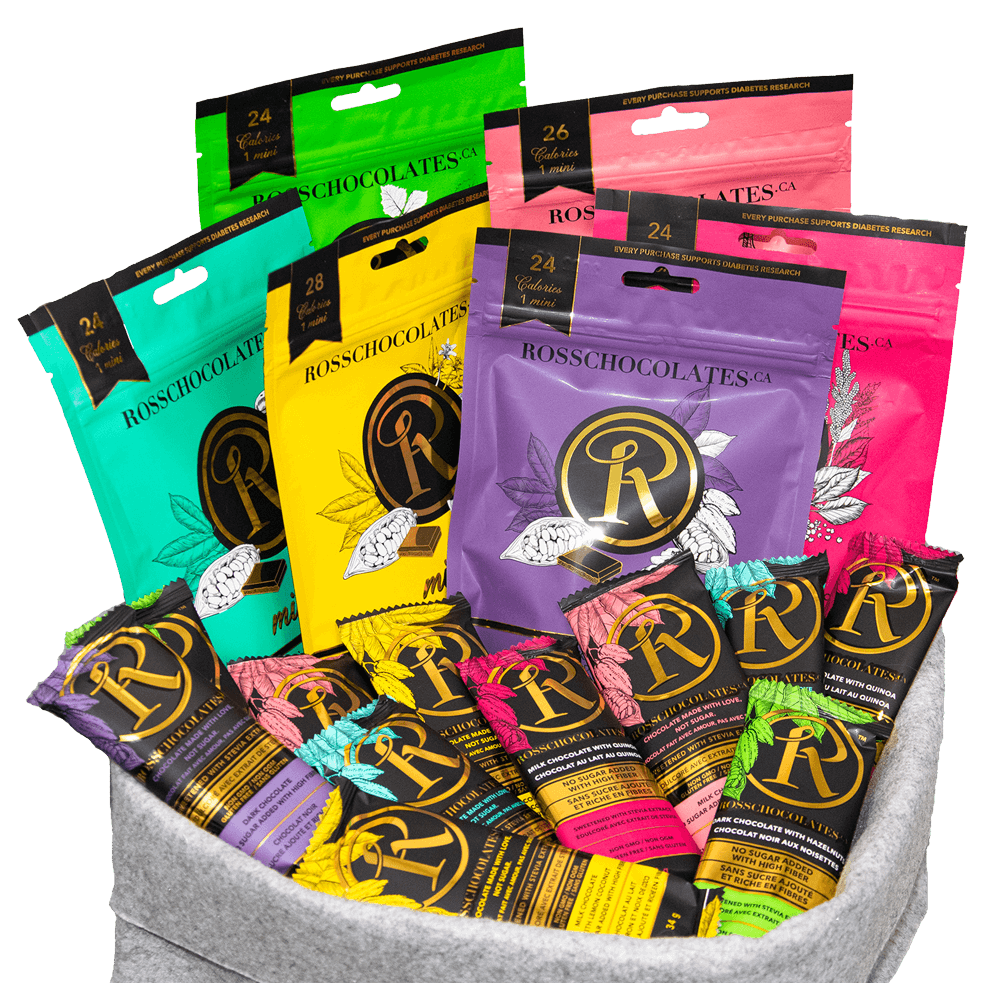 Ross Chocolates provides gift baskets of Ross Sugar Free/No Sugar Added Chocolates to both small and large local, regional, and nation organizations that support a variety of communities, causes, and professions.
From a group that gives gifts to transit and hospital workers at Christmas to the Dietitians of Canada, Ross is open to supporting good causes that support communities, teams, groups, and non-profit organizations for whom our Sugar Free/No Sugar Added Dark and Milk Chocolates are desirable.
Sign up for Sales & Promos